04 April 2020
Our Bead Shop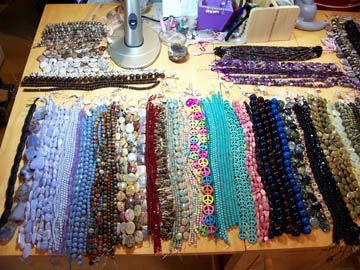 "BEADS, BEADS, AND MORE BEADS!!!" If you love beading, check out our in-store Bead Shop - Sparkle Spot.
Sparkle Spot Bead Shop is a full service bead shop for all of your beading supplies! They have a huge selection of beads! Want to learn to bead something? Come join in for all the fun and excitement on bead nights!
Located in the same building as Zbookz Used Bookstore, Sparkle Spot carries an extensive selection of high quality beads, stones, findings, pearls and more. Their vast selection consists of Precious and Semi-Precious Gemstones; Glass beads, including Czech Fire Polished beads; LOTS of Seed Beads in all sizes and shapes; Lampwork Beads; Tools and Findings; and Beading Wire and Bead Stringing Materials.
Now handmade exclusively at Sparkle Spot is also Colored Fireline. Available in 12 different beautiful colors! Please click here for more info.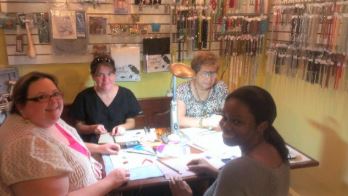 If you're ever in the St. Petersburg, Florida area, please stop by and join in on the fun on one of our Friday night bead nights. Group discounts are available. Class Size is also limited so please call Kelley 1-727-424-4662 to reserve your spot today. Please click here to view their Class Schedule.
You can visit their website at https://sparklespot.com. Also follow Sparkle Spot on facebook to receive store updates and exclusive SALES info!