04 April 2020
About Zbookz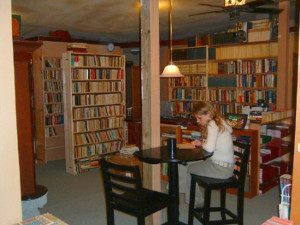 "Over 100,000 books in every possible category!!" Come join us at Zbookz. We are located in St. Petersburg, FLorida.
If there is anything you cannot find, just ask Jim, the owner. If he doesn't have it, he knows how to get it. He is also very knowledgeable about books and is really helpful.If he
If you love used bookstores, then Zbookz is the place to visit. Truly a reader's HEAVEN! Inside is just a maze of shelves that are crammed packed with tens of thousands of books in every possible category you can imagine including horror, science fiction, history, mystery, romance, crime fiction, literature, art, biography, and more! Everything is also very well organized and categorized by author.
The prices on all the books are very reasonable, and Jim will not charge more for a book than he would pay for it himself. You can also bring your own books in and receive trade credit for them. You can use your credit up all at once or a little at a time.
Overall, this place has a very warm, friendly, and welcoming atmosphere.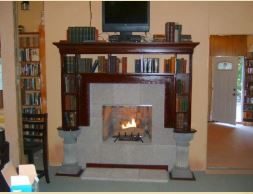 You can sit by the fireplace in the cold Florida winter evenings and read a book, play the banjo, or sit and enjoy a game of chess.
If you love craft stores as well, check out Sparkle Spot Bead Shop located in the back of the store for all your beading, craft, and stained glass needs.