07 April 2020
Our Auto Manuals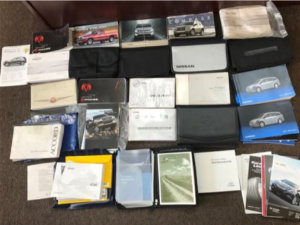 "Need an owners manual for your car? We got auto manuals!" Thousands of auto owners manuals available for all cars and trucks at Cooters Auto Manuals!!
Zbookz is incorporated with Cooters Auto Manuals. We buy and sell the auto manuals that you would normally find in the glove compartment when you buy a car. All of our manuals are online.
Cars keep getting more complicated and so having the manual available is ever more essential for their proper care and maintenance. Buying a used car and then finding out that the manual for it is not in the glove box can be quite irritating. Therefore, we saw a need for this business back in 1999 and have been satisfying tens of thousands of customers ever since.
All of our manuals are listed so if you need one please visit us at https://cootersautomanuals.com. if you do not see it listed, however, we do not have it at this time. We try to keep fully stocked but some things seem to sell out immediately. Manuals come in constantly though so please check back with us.
Our manuals are photographed individually along with their cases and supplements so what you see is what you'll receive. We also grade our manuals based on their condition: Excellent, Very Good, Good, or Fair. We do not sell manuals with missing, torn, or loose pages. We do our very best to be helpful and ensure your happiness with your purchase.
We do buy manuals too but preferably in quauntities of 10-100. If you have any manuals that you would like to sell, please visit us at Cooters Auto Manuals for more information.